About Us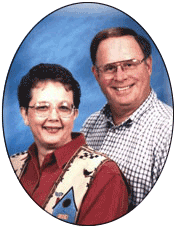 SnodCraft is a group of very talented creative people! The business has grown from a single garage woodshop into a unique woodcraft company, creating wood pieces for fun and profit for over twenty years. In the beginning SnodCraft gave away most of their treasured wood pieces to friends and family. It was a wonderful way to honor birthdays, holidays and family celebrations, and that tradition continues to this day. Eventually the idea of creating a unique web based business was spawned and SnodCraft grew and expanded setting high quality workmanship standards superior in the industry. Great pride, hard work and a true dedication to the detailed handmade experience has developed SnodCraft into a top-notch web based family business.
The majority of SnodCraft woodcrafts are copyrighted designs and we give full credit to the original artists. Look for the artist's name listed with each item, or even enter your favorite artist's name in our search feature. If we've painted one of their pieces it will pull up and you can check out our "SnodCrafted" version. We have Paint-It-Yourself wood kits for all of Di Hiller's designs, and can make a wood kit from other artist's designs provided you supply the pattern. SnodCraft does not sell patterns for any design displayed on the site; doing so would be an infringement of the copyright laws. You will find however, direct links to Di Hiller's and Artist's Club sites for all your pattern needs.
We value our customers and guarantee the same detailed attention for your questions, concerns, including regular updates on the progress of your orders. SnodCraft answers all emails in a prompt fashion and your satisfaction is guaranteed. If you're not happy – neither are we!
Consider SnodCraft your priority web shop for gift giving, Paint-It-Yourself wood kits and all manner of handmade wooden treasures.
Visit Often!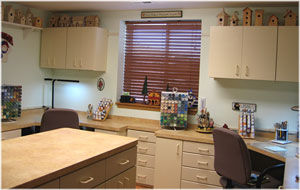 Bob and Donna